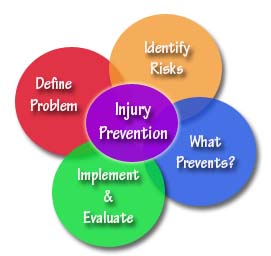 Injury is the leading cause of death among people 1 – 44 years old in the state of New Hampshire.  Injuries can be both intentional an unintentional.  Many injuries can be prevented through a combination of strategies including behavioral, cultural, environmental and effective policy change enforcement.
The South Central Public Health Network is focusing its energy on three specific areas:
Self-Harm
Fall Prevention
Driving Safety
The Network will develop strategies to increase awareness, knowledge and capacity to identify at risk individuals and intervene whenever possible.
Resources and Information:
South Central Public Health Network Falls Prevention Plan
South Central Public Health Network Self Harm Injury Prevention Plan