Old Home Day – Safe Home Day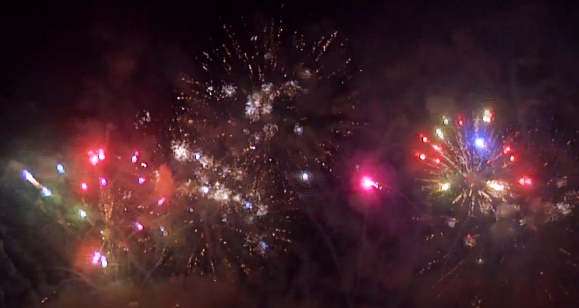 For over 100 years, Old Home Day has been observed in towns across NH as a way to celebrate the community and reconnect with friends and neighbors.  Many towns in the Granite State celebrate Old Home Day with parades, barbeques, games, and fireworks.  These events are well organized, well attended, and enjoyed by the young, old, and everyone in between. Let us all safely celebrate our towns in the great state of New Hampshire and ensure that good times, good food, and good company are the only things being reported in the news!
To keep you, your family, your friends, and neighbors safe during these joyous festivities, please follow these simple safety tips:
When driving to your town's Old Home Day, be aware of the increased number of pedestrians in the area.  Slow down and observe traffic signals and crossing guards.
When walking, cross the street only with a crossing guard, or at an intersection with a walk signal. If these are not available, walk at a crosswalk looking both ways: Left-Right-Left, then make eye contact with drivers as you cross.
Put your phone down when walking (and driving) and be aware of
your surroundings (situational awareness).
Be mindful of choking hazards when collecting small giveaways from parades or booths.
Use sunscreen and wear a hat. Parade routes are not typically in the shade.
If you are attending celebrations at night, wear light colored clothing and or reflective gear. Carry a flashlight and use insect repellent for mosquitos. Give your children glow sticks to use at night – they are a fun way to make your child more visible. (You may find a good deal on glow sticks at a dollar store near you!)
Drink plenty of water to stay hydrated and healthy.  
Carrying a little bottle of hand sanitizer or disinfectant wipes is always a good idea to keep your hands clean, especially before eating some of that delicious homemade fair food!
Old Home Day is also a great place for children to practice being independent, but only when parents feel that they are ready. Before heading over to the festivities remind children of the above safety tips and review the additional tips below:
Phone Down-Heads up! Never walk while looking at your phone! Take your headphones out to hear the sounds of traffic.
Stay in the celebration areas. Don't wander away.
Do not dart into the street or cross between parked cars.
Walk on sidewalks or paths.  If there are none, then walk facing traffic and as far to the left as possible.
Drink water, not soda to stay hydrated and healthy.
Have your child watch this interactive presentation from Safe Kids Worldwide before going out.
www.safekids.org/howtowalk/?gclid=Cj0KCQjw77TbBRDtARIsAC4l83l2j355gP5jvYdPLdsLlCHsJgMhWCtQ3aExrV5vagyo9dtw2AfE6y0aAhXhEALw_wcB#begin
Be safe, stay healthy, and enjoy celebrating your community with family, friends, and neighbors!